Minimal design. Bold imagery. Playful Copy.
Smudgies Dessert Lab is a chain of ice cream shops founded in Northwest Arkansas renowned for bringing donuts and cereal to the game----culminating in delicious, off-the-wall treats that border on excess. Rather than attempting to downplay this over-indulgence, the owners of Smudgies Dessert Lab chose to embrace it, making light of a "negative" through acceptance and laughter. In the creation of their website, I drew heavily from this sentiment, as well as from the minimal design and flashy colors of their logo, which had already been designed.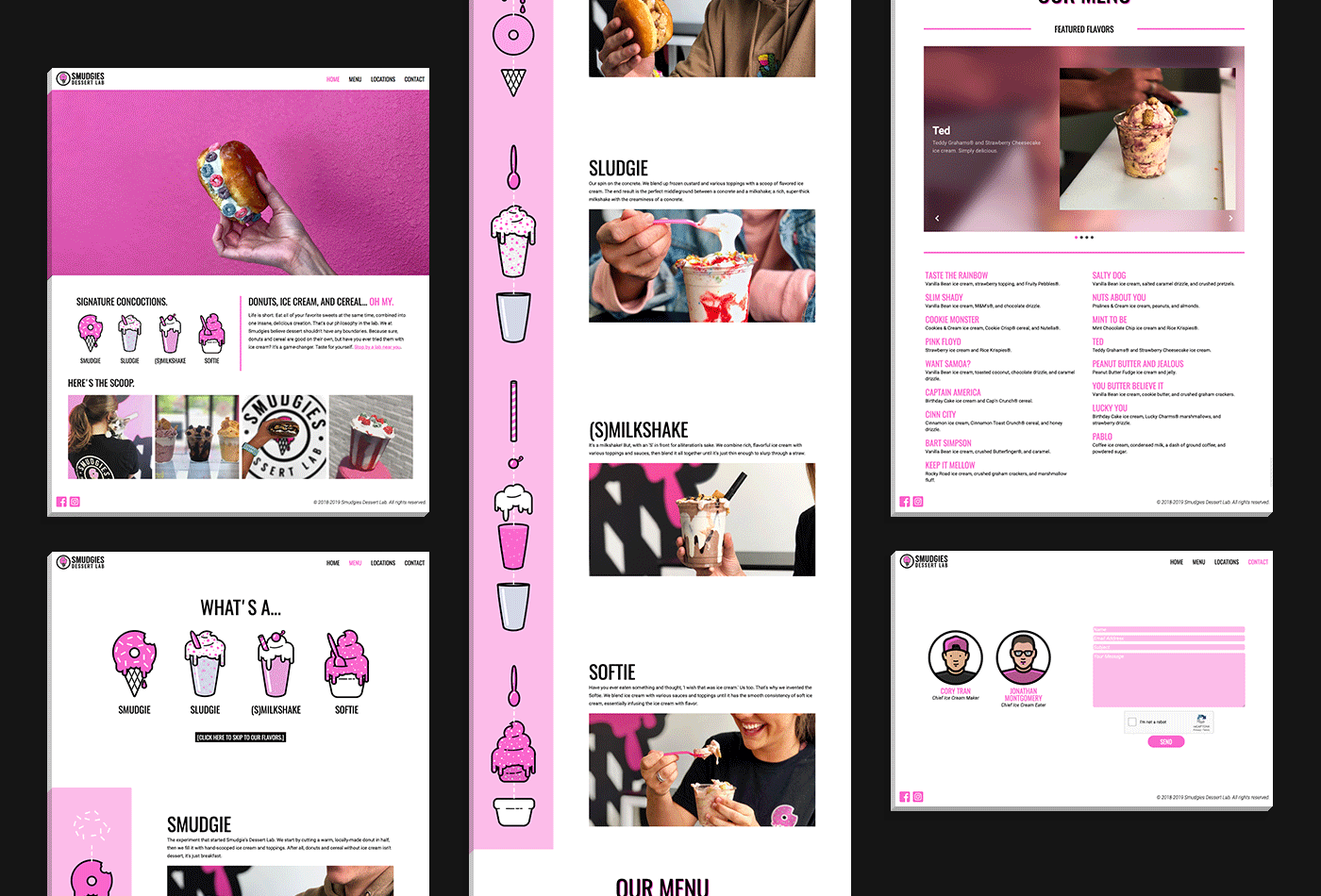 Behind the Scenes: UX Design
Common user questions and needs:
• "Your logo combines a donut and an ice cream cone--what exactly do you make?"
• "What are Smudgies, Sludgies, and Softies?"
• "What flavors and toppings do you have?"
• "Where are you located?"
• "What are your hours?"
• Users need to contact Smudgies through their preferred method, whether it's email, telephone, or social media.
• Users need to quickly and easily get directions to the nearest location.