About Smudgies Dessert Lab
Smudgies Dessert Lab is a chain of ice cream shops founded in Northwest Arkansas renowned for bringing donuts and cereal to the game, culminating in delicious, off-the-wall treats that border on excess. Rather than downplaying this over-indulgence, Smudgies embraces it through humor and wit.
The Problem
Smudgies Dessert Lab was opening its first two locations in Northwest Arkansas but didn't have a web presence.
The Solution
Smudgies needed a website that created excitement in users and informed them of its menu, locations, and hours.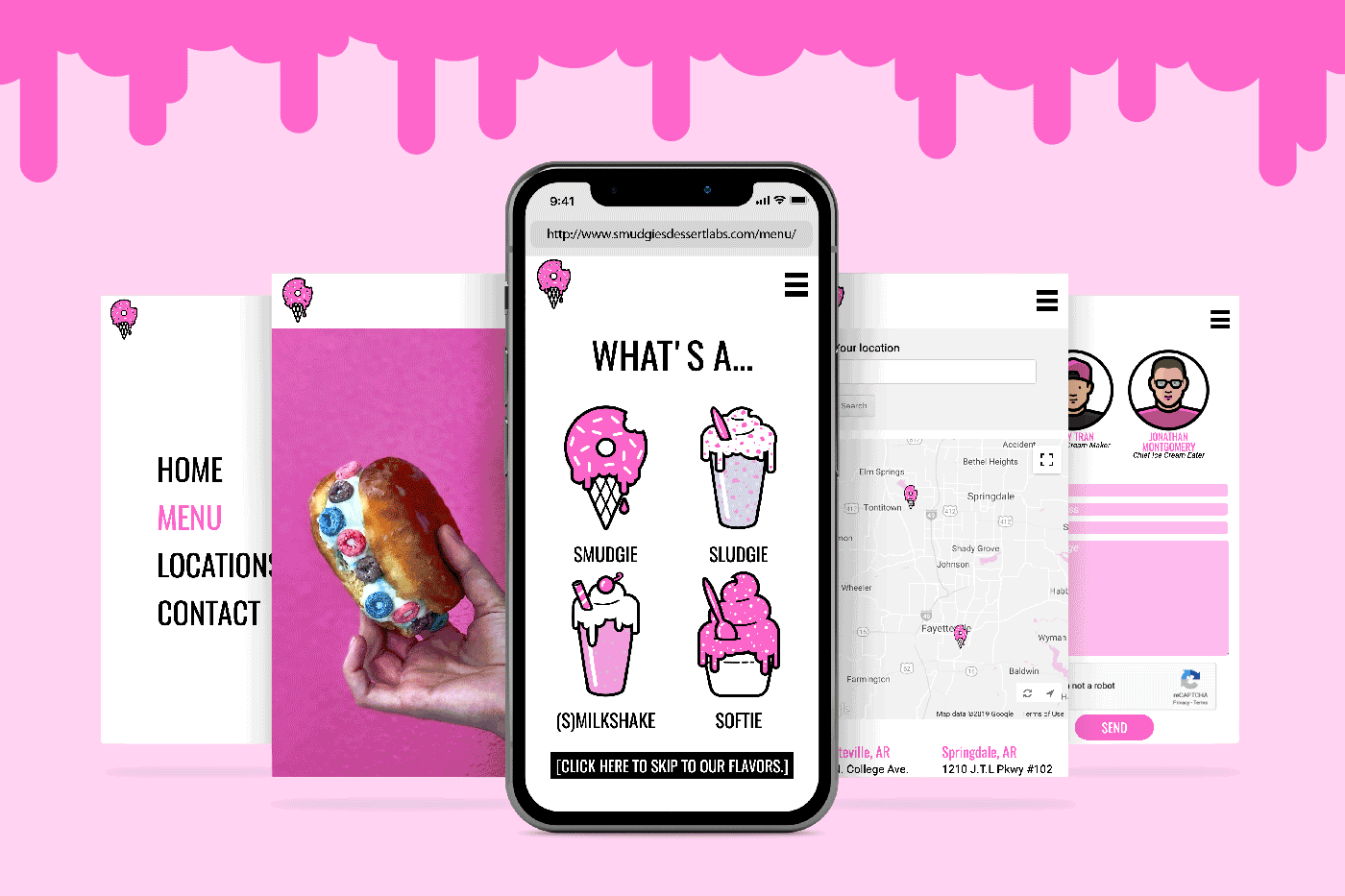 Custom WordPress Website

Identity
Photography
Copy-Write
Icons

Vinyl Wall & Counter Decals
UI Design
UX Design
Front-End Development (HTML, CSS, & some basic JS)
Photography
Illustration
Typography
Copy-Write
Identity Design
Experience Design